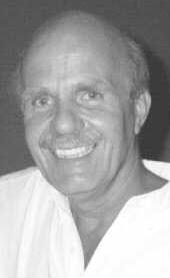 Dr. Wayne W. Dyer
"You are the sum total of your choices."
---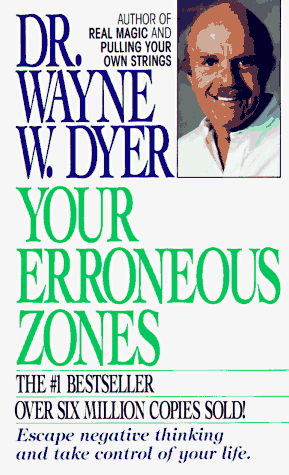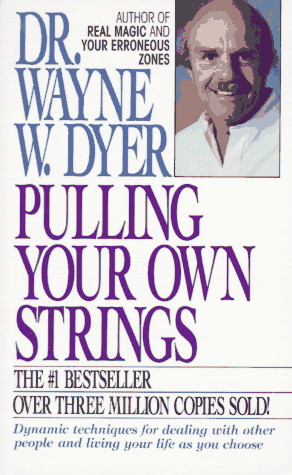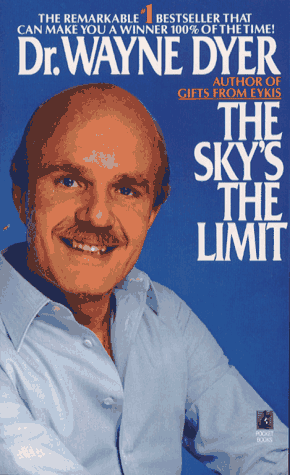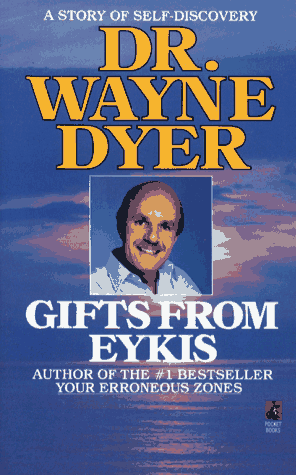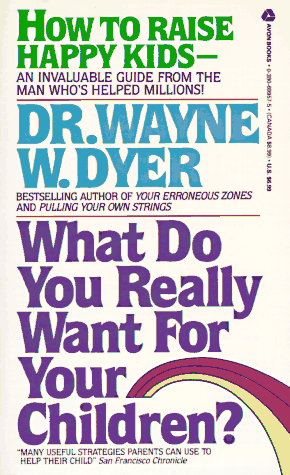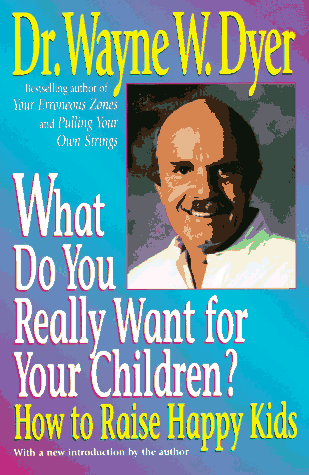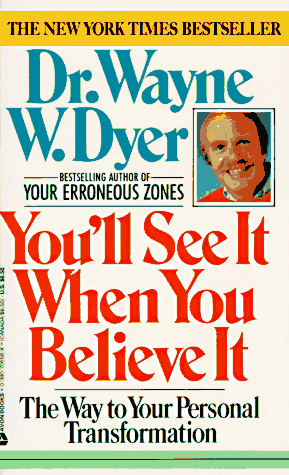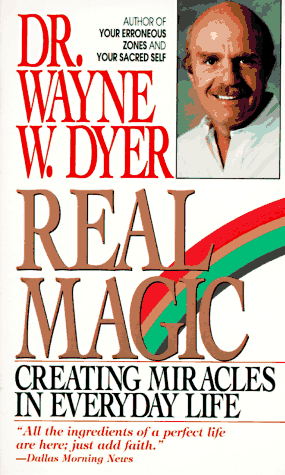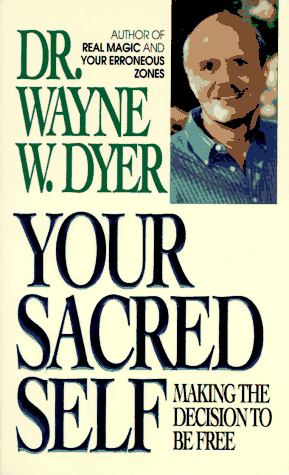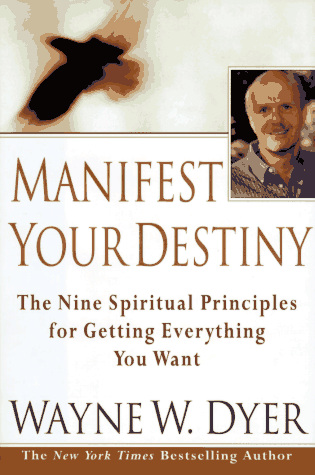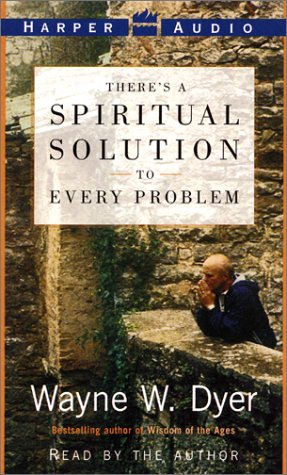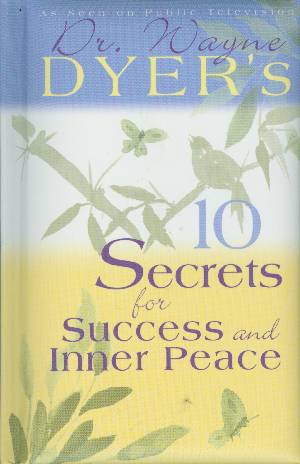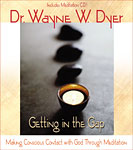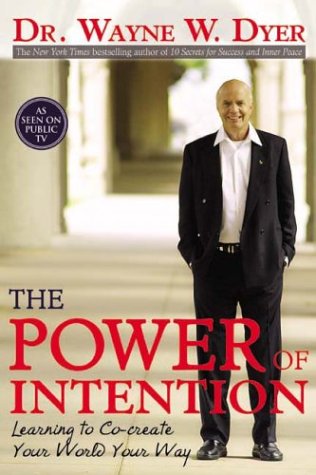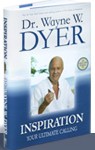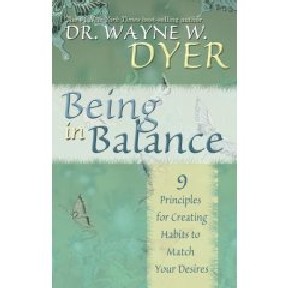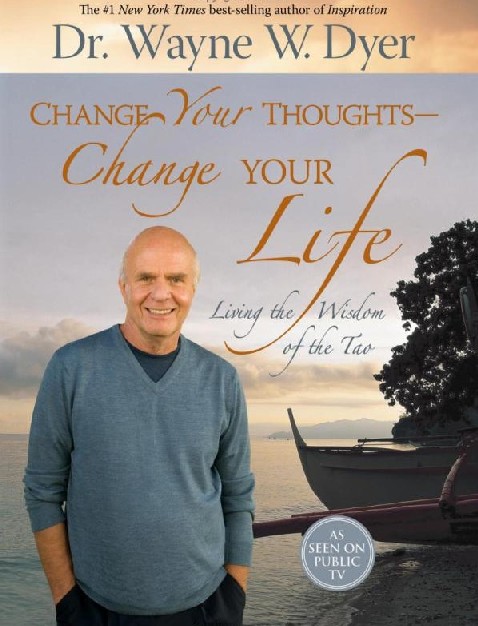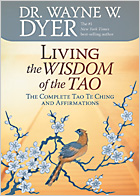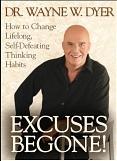 ---
Suggested reading order:
Your Erroneous Zones (1976) [YEZ],
Pulling Your Own Strings (1978) [PYOS],
The Sky's The Limit (1980) [TSTL],
Gifts From Eykis (1983) [GFE],
What Do You Really Want For Your Children (1985) [WDYRWFYC],
You'll See It When You Believe It (1989) [YSIWYBI],
Real Magic (1992) [RM],
Your Sacred Self (1995) [YSS],
Manifest Your Destiny (1997) [MYD],
Wisdom of the Ages (1998) [WOTA],
There's a Spiritual Solution to Every Problem (2001) [TASSTEP],
Ten Secrets for Success and Inner Peace (2002) [TSFSAIP],
Getting in the Gap [2003] [GitG],
The Power of Intention [2004] [TPoI],
INSPIRATION: Your Ultimate Calling [2006] [IYUC],
Being in Balance [2006] [BiB],
Change Your Thoughts, Change Your Life [2007] [CYTCYL],
Living the Wisdom of the Tao [2008] [LTWOTT],
Excuses Begone! [2009] [EBG].
---
Additional reading:
No More Holiday Blues (1986),
Everyday Wisdom (1993),
101 Ways to Transform Your Life (1994),
Staying on the Path (1995),
A Promise is a Promise (1996).
You can find these and other titles at Amazon.Com or Borders.Com. Simply search for Wayne Dyer.

---
If you would like to join other readers of Wayne Dyer, feel free to stop by and join our group.
Yahoo is still free. Group is open to Yahoo members, sign up today.


Click to preview the Wayne_Dyer group
Click to join the Wayne_Dyer group

---
03/08/01: Hay House now hosts their own Dr Wayne Dyer site.

Random Quotes, tour schedules, and more....

---
Why are you here?
Please take the time to send me a note or use my mailbox at the bottom.
Something brought you to this page, why not say hi?

Namaste. (Sanskrit greeting. Loosely translates to "I celebrate the place in you where we are both one.")
Namaste (translation)

"I honor the place in you where the entire universe resides.
I honor the place in you, where lies your love, your light, your truth and your beauty.
I honor the place in you, where...if you are in that place in you...
and I am in that place in me...then there is only one of us"
...Leo Buscaglia (Author of "Love," etc.)

Back to Larry's Home or the top
100695/last update 021410